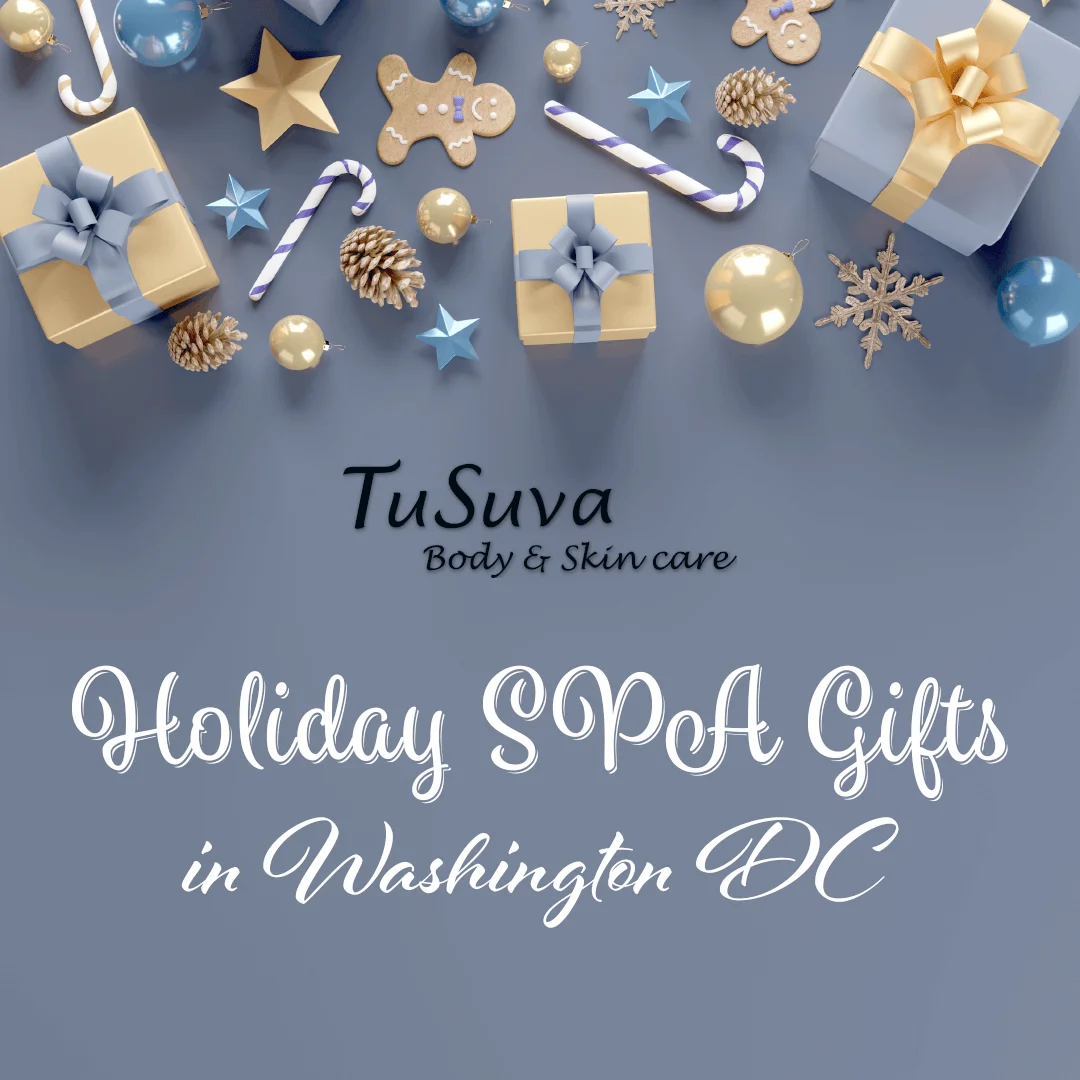 Holiday SPA Gifts in Washington DC
December 22, 2022
The Best Valentine's Gifts for Couples in Washington DC - Romantic Massage at TuSuva Body & Skin Care!
---
---
Enjoy complimentary champagne, chocolates, hot stones, and lavender aromatherapy with your Valentine's Couples Massage.
February 10th-14th, 2023
Valentine's Day is right around the corner, and a Couples Massage makes a wonderful Valentine's Day gift for you and your sweetheart. Couples massages are wonderful all year round, but receiving a couples massage and facial on Valentine's Day is a great way to show your love.
If you've never had a Couples Massage before, it is exactly what it sounds like, a massage shared by two people in the same room. Why would someone want to be in the same room receiving a massage you might ask? Well, being able to share time with the one you love, in a relaxing, and romantic atmosphere is a beautiful thing. The benefits of receiving a couple's massages can help improve communication and intimacy, reduce stress and anxiety, and promote relaxation and healing.
Valentine's Couples Massages offer a great way to help you both escape the stresses of everyday life while sharing a romantic-bonding experience together. This can be very beneficial to you both while allowing you to relax, and connect with your loved one without any distractions.
Couples massages make a perfect gift for those looking for a romantic experience during Valentine's Day.
---
We offer complimentary lavender aromatherapy for our Valentine's Special massage or Couples Massage!
---
Be sure to make plans and book your couples massage appointment early. Massage appointments are limited. Book now online: